How to choose your Dining Table
By TOM
---
---
Posted on 14/02/2019 - Last Updated by TOM - 10/09/2019
---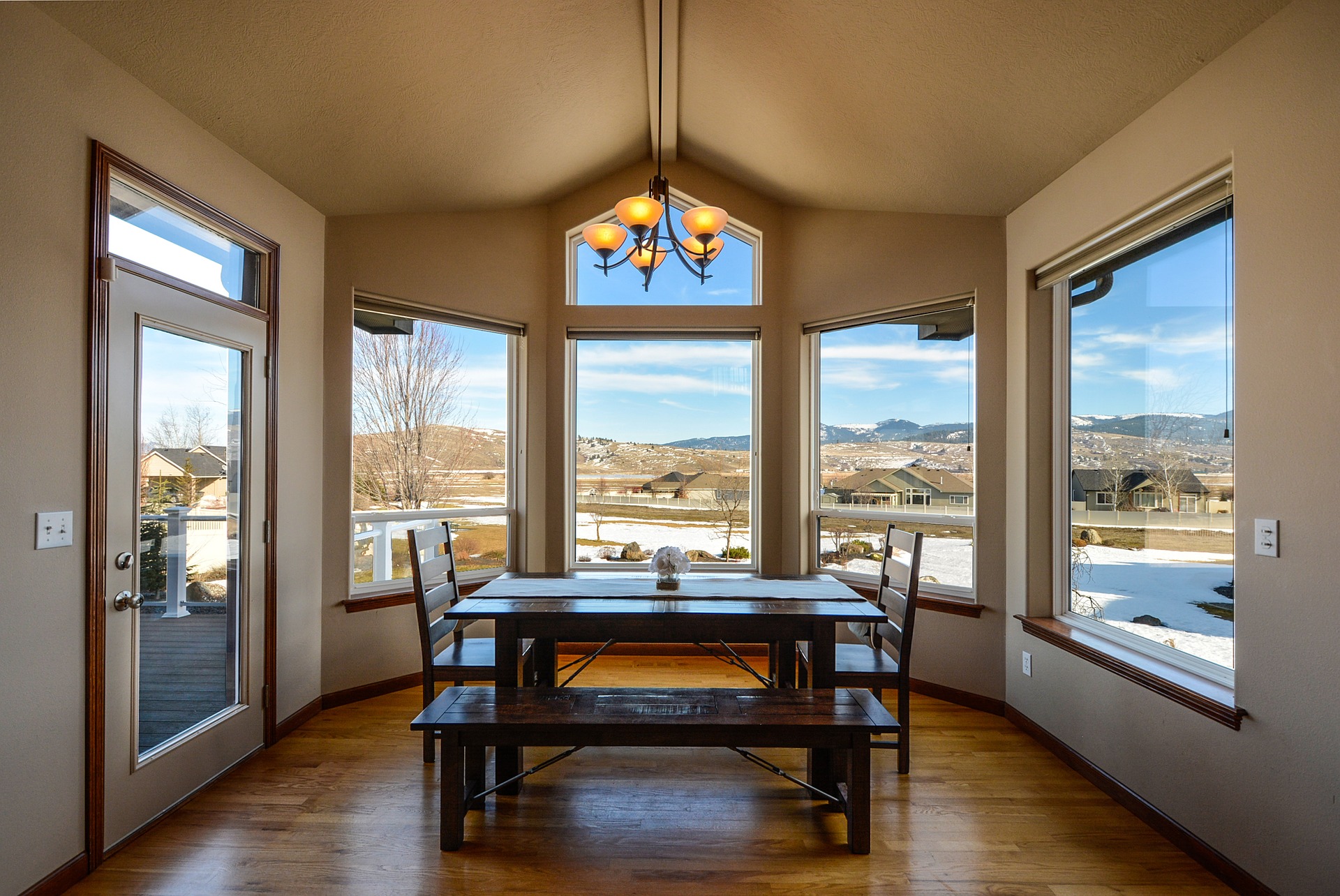 ---
Choosing a Dining Table can be a nightmare of a choice. With our quick and handy guide, you should have a better idea of what to look out for and have some food for thought.
Choosing a Dining Table can be a complicated task for some. For others it can be a simple task. Homeserve Furniture Repairs is here to give some clarity.
What size should the table be?
Size does matter!
The first consideration should be whether or not your table will fit correctly with the measurements of your room. You should take some time to measure up the room, how much space you have available to you.
Even if the table can fit in the room doesn't necessarily mean that it is the right size. You will need to consider:
Is there enough space to move around the table?
Is there enough space to comfortably pul out the chairs?
If the table is too big or too small, it could look out of place visually
What material is best for my dining table?
Wooden Dining Table
Wooden dining tables are by far the most popular choice for tables. Most wooden tables will be made from hardwood.
The most common types include:
Mahogany
Oak
maple
Walnut
Cherry
There are also softwood / composite variations but they are not as versatile and robust as hardwood tables.
Glass Dining Table
Glass topped tables are another popular choice as they are more modern looking and easy to clean. They also give an illusion of more space and light. Glass topped tables tend to have a wooden or metal frame but are very atheistically pleasing, especially if you are going for minimalistic / modern look. Please do however consider that glass topped tables are more prone to dirty marks such as finger prints and require more frequent cleaning.
Metal Dining Table
Metal tables have the advantage of being more sturdy than its counterparts. However metal tables have the downside of being cold to the touch and suit a more contemporary, industrial setting. Metal topped tables are also stain resistant.
Marble Dining Table
Marble tables are luxury furniture items that can be a perfect addition to a particularly elegant room. It shares it's metal counterpart ease of cleaning but can be more expensive than most wooden dining tables.
Laminate Dining Table
Laminate tables are layered with materials such as PVC, grain, wood and malamine. Laminate tables are also generally less expensive than solid oak and is therefore more suitable for a variety of budgets and styles.
Synthetic Table
Synthetic tables aim to replicate the look and feel of other tables and are often a more affordable choice. synthetic tables are becoming more and more popular for its price, lightweight nature and durability.
Table Shapes
One last consideration you should take into account is the shape of the table you would like. The most popular table is by far a rectangular table. If you have the space this would be the recommended shape. You can also get square tables that will trade of squared space but may fit better depending on the dimensions of your room.
Depending on your situation you may also consider round, oval or even freeform shapes for a more artistic look.
Final Thoughts
There are many considerations when it comes to buying your dining room furniture, hopefully now you will have a better idea of the considerations involved with selecting your dining room table.
Already have a dining table? Click here for tips on how to maintain your dining table.
Have a flatpack dining table you need help assembling? Check out our Flatpack Assembly service.
---